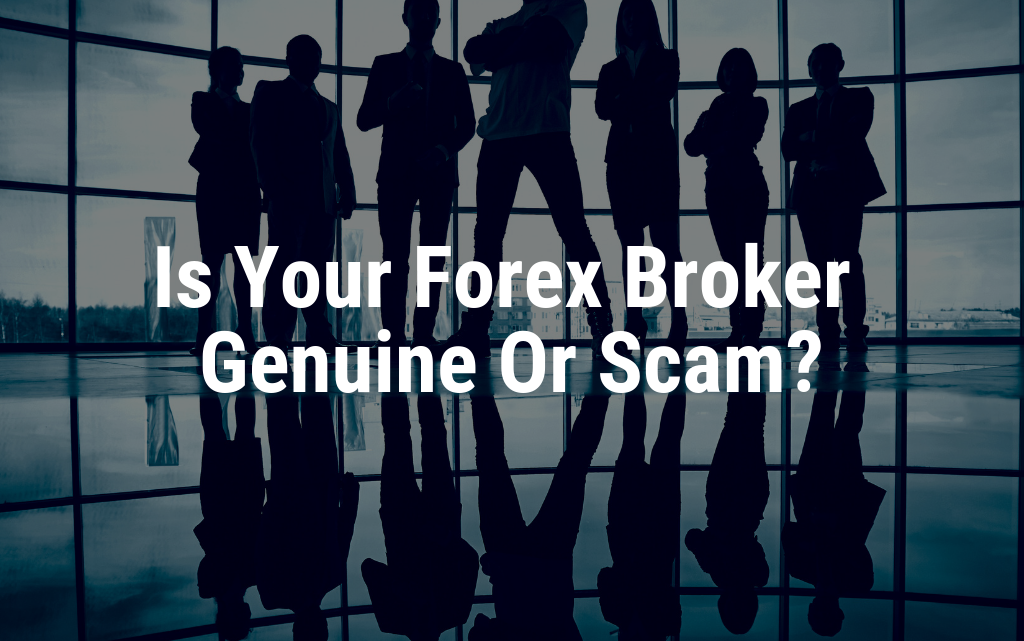 Many fresh traders struggle to find a real, transparent Forex broker who has adequate Forex trading experience.
Most new traders are lured into Forex as an easy game to make money through a fake Forex broker.
Forex is one of the world's most volatile markets, and it is impossible to easily game or predict currency rates owing to its floating nature.
Due to these impossibilities, headaches, on top of our greed for extra side income, we easily fall prey to the sweet promises of some Forex brokers who claim over thousand folds of profits within the shortest time frame.
Wah, sounds so easy! But, the broker true or not?

Malaysian Ah Beng Trader
Ah Beng here is asking the right question.
Before you're lulled into empty promises, you need to exercise your logic brain and do the right thing.
Do The Right Thing!
1) Is The Broker Well Regulated Ah?
Trust is an expensive thing. Don't sell it to cheap, scam brokers. Top-tier licensed brokers give you the highest protection under Tier 1 and Tier 2 licenses.
What kind of protection? For example, if your Swiss broker becomes bankrupt, you can claim up to CHF100K.
Although you might lose some money, top-tier licensed brokers assure traders that, "We got your back!" Even if they go bankrupt, you don't lose all your money.
Tier 1 licenses under: US NFA, UK FCA, SWISS FINMA, JAPAN FSA, SINGAPORE MAS.

Tier 2 licenses under: European financial regulators, Australia ASIC, Canada IIROC.
AVOID UNREGULATED BROKERS OR OFFSHORE REGULATED BROKERS (Vanuatu, Seychelles, St. Vincent, Belize, Indonesia etc)
2) Is The Website Sketchy?
It is too easy to come across false material on the Internet.
First, we must inspect the page to get a clearer view of what kind of brokers we are getting at.
Some websites are not intended for spectators, but are attempts by organizations to get more affiliates.
In such cases, you have to judge for yourself whether the website testimonials are posted by a real person or by a bot.
3) Is The Review Genuine Or Not?
Some websites operate as broker affiliates. These websites post a review about a broker, refer visitors to the broker's website and receives pay from the broker for the website's promotional / marketing deed.
While there is nothing wrong in referrals, the viewers must also use their full discretion when it comes to judging whether the reviews are genuine or not.
I'm not saying that the referral system is at fault. What I'm saying is that the review could have been skewed due to the presence of an incentive. It's just human nature.
If my mama gives me more pocket money compared to my papa, I kid you not, I'll tell the whole world that I love mama the most!
Honest websites usually writes in the disclaimer that they take part in affiliate programs. But you must judge for yourself, whether or not the website reviews are genuine.
4) Is The Broker Transparent?
"Can I see a list of your clients ah?"
The fastest way to know if your Forex Broker is a scam is seeing their unwillingness to disclose such information.
Genuine brokers know and understand the value of network of traders. They make great use of this network – sort of like an authentic portfolio that shows the clients profiles and how much are the clients profiting regularly.
I mean, no wrong bah. If you want people to trust you with a few thousand ringgit, the least you could do is show and tell people who are you ma. Correct or not?
5) How The Broker Work Ah?
No, I don't need to know if the broker trade on a computer, a smartphone or a tablet la.
I mean, how does the broker handle the clients and accounts?
If the broker isolates every client's funds in separate accounts prior to receiving the client's nod of approval, it's quite likely that the broker is genuine.
11 Pointers Of A Forex Scam
Any FX companies that have at least 2 pointers is a potential SCAM. If 3 pointers are met, then it is definitely a SCAM!
FIX RETURN (SCAM)
Unregulated or offshore regulated brokers (Potential SCAM)
Lucrative upfront commission (SCAM)
No live report/statement access (Potential SCAM)
Fix exchange rate for deposit and withdrawal (SCAM)
Cash payment or local deposit (SCAM) unless through regulated payment gateway.
Lock up period (Potential SCAM)
Hold good license but fund being transfer to different country or offshore bank
High monthly return with illogical low drawdown
Capital guaranteed
List Of Scam Forex Brokers To Date
LiteForex
GSM Financial Group
RCFX
Maxim Trader
ODFX
GM Trader (TriumphFX)
WFX
Eu Trading Group EUTG (NewTradeFX)
IBS
FXUnited
YouTradeFX (EUTG)
UFXMarkets
GVF
TP Eagles
Efzinitus
IGOFX
Vortex Assets and VFX Premium (Eu Trading Group)
KBFX
JJPTR
SFX Markets
FXMAC
Nordhill Capital
Otex World
ikoFX
FXcoliseum
FXCitizen
Capital Foster Advisor
IIB International Broker
PTFX
Falconaire
HotForex
Xtrade
iiinvestments
Exia International Group
MYS CAPITAL (SFX Markets)
Zurich Prime
VenusFX
WMS Capital
MXC Forex
ECM
Sentratama Investor Future
Midasama (Pruton Capital)
FG GLOBAL ENRICH (White Label of Fullerton Markets)
FCMIS
ODIN Management (odincapital.com)
BlueMax Capital
Questra
Atlantic Global Asset Management
FXPrimus
OctaFX
AccentForex
Financial.org
OTM Capital
MG Falconer (TP Eagle)
Starexfx
FintechFX (MIA)
SuperForex
Algotechs
Bealgo
FiFx Global
UTS (Sentratama)
Blue Trading
Midtou Financials
OTM Capital (Midtou)
MX Capital (Scrptx Portfolio)
EssenceFX
Tradesto
GCG Asia
Gold Tinkle – Genesis Business Group
WikiFX
TradeFred – BrightFX Capital Limited (MIA)
ICS Resources Sdn. Bhd.
OlympusFX
AIP
Ocean Bliss Investments (oceanicblissfx)