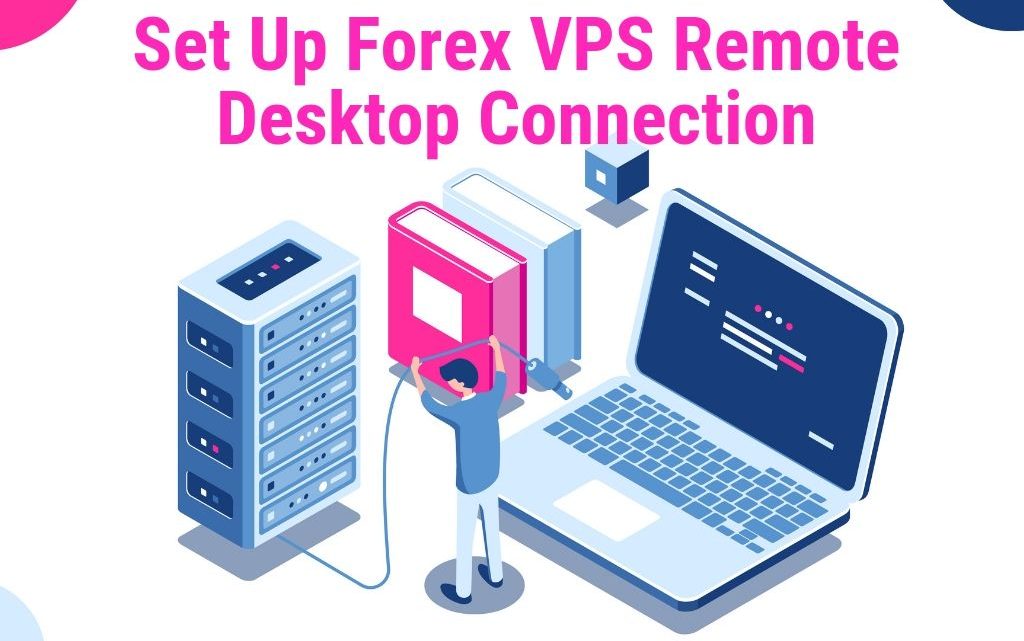 Free VPS hosting has long been accused of being a scam. There are rational reasons behind its rotten reputation.
Most often (although not ALWAYS), free and unlimited VPS hosting is only a marketing gimmick, designed to attract a large group of uneducated consumers, that will eventually meet obstacles in the course of using the service.
Forex traders may encounter issues as such, frequent rebooting, trading entry not triggered, zero trading activities from Expert Advisors and a handful more.
To avoid falling into this well-planned trap, we have carefully filtered out for you readers, one of the best packages and services you can get from a hosting company. We recommend VPS Malaysia.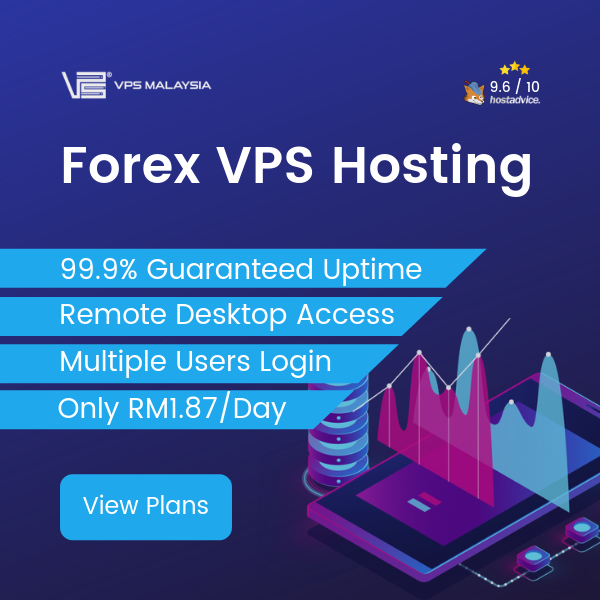 Setup and Installation Guide
Step 1: Choose A Plan
Choose a Forex VPS Plan here, after payment made, you will receive an email to confirm your successful payment.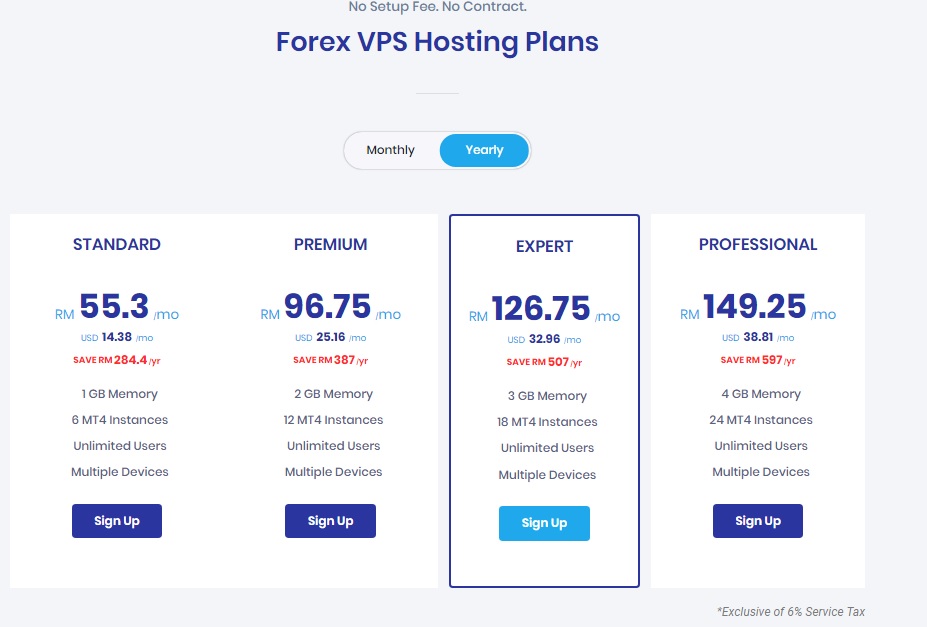 Step 2: Receiving Your Email
Next, you will receive an email with the Subject: 'NEW Forex VPS Information' containing helpful guidelines on setup, password change and your unique IP address.
Let's leave the email open. You'll need your IP address shortly.
Step 3: Set Up Remote Desktop Connection
What we're doing here is setting up a remote connection to your Forex VPS, so you can use your Forex VPS from another computer at home.
Go to your Start Menu > type in: remote desktop. Click to select 'Remote Desktop Connection'.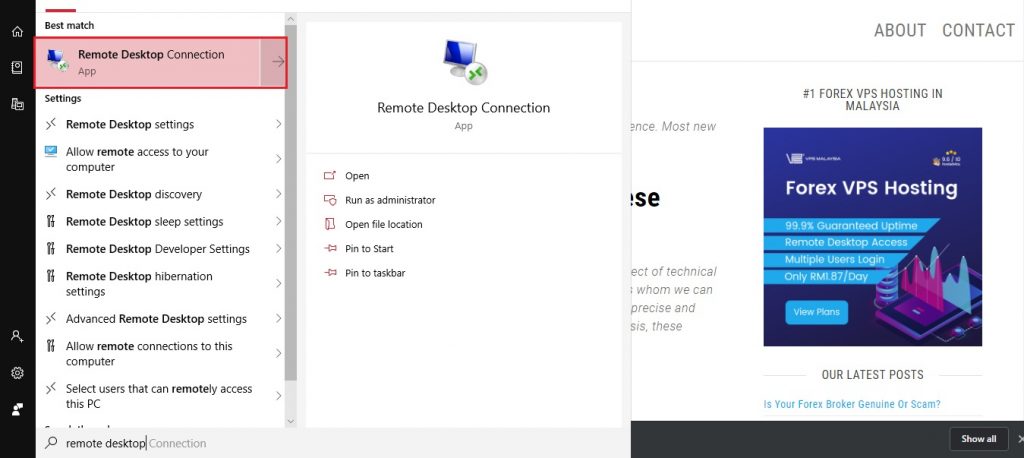 Step 4: Connect With Your IP Address
Enter your given unique IP Address. Then, click 'Connect'.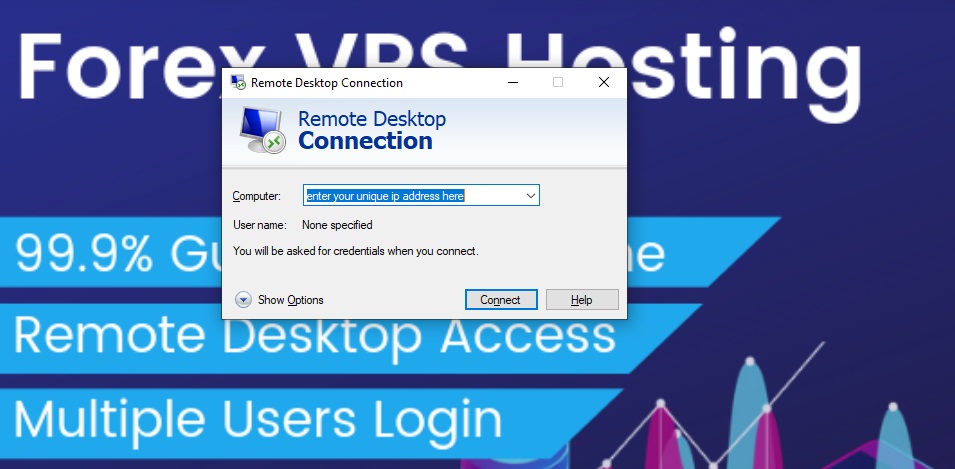 There you go! A new Forex VPS Desktop interface.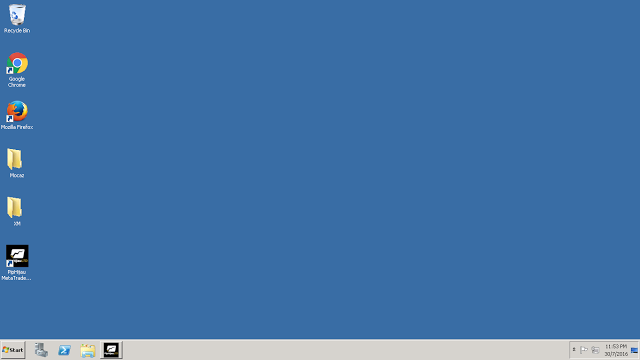 You can access your interface 24/7, anytime, anywhere, and even on your smartphone.
Now how about give it a go?
Setup multiple MT4 accounts or host Forex EAs on your brand new Forex VPS!